Membership in TWS
Membership dues for The Wodehouse Society are $35 US per year for up to two members at a single mailing address anywhere in the world. Save a little oof by paying for multiple years: $65 for two years and $95 for three years. Included with membership is a subscription to our quarterly journal, Plum Lines, and an annual membership roster (with updates throughout the year) to make it easier for members to keep in touch and form new regional chapters.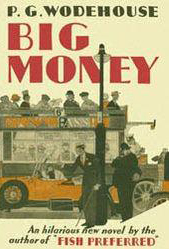 To join simply fill out the and forward it to us and then send us the oof. The dues can be paid via or you may send a check or money order payable to 'The Wodehouse Society' to our treasurer:
Indu Ravi, TWS
236 Davis Rd
Bedford, MA 01730-1500
USA
Current & returning members: You may renew your membership by sending in your dues using either of the methods mentioned above. If you've missed one or more issues of Plum Lines let us know the approximate expiration date of your former membership by including a note with your check or by using the 'Add special instructions to the seller' link on the PayPal site.
If your membership information has changed (name, address, phone & e-mail) use the to send us the new information. If your membership has lapsed for one or more issues of Plum Lines let us know that using the 'Comments' field on the form.