The P. G. Wodehouse Collection
at Vanderbilt University
Plum has arrived at university, at last. Nearly a century and a quarter after leaving his beloved Dulwich College—and, more remarkably, some 45 years since his death—P.G. Wodehouse has landed on the campus of a distinguished American institution.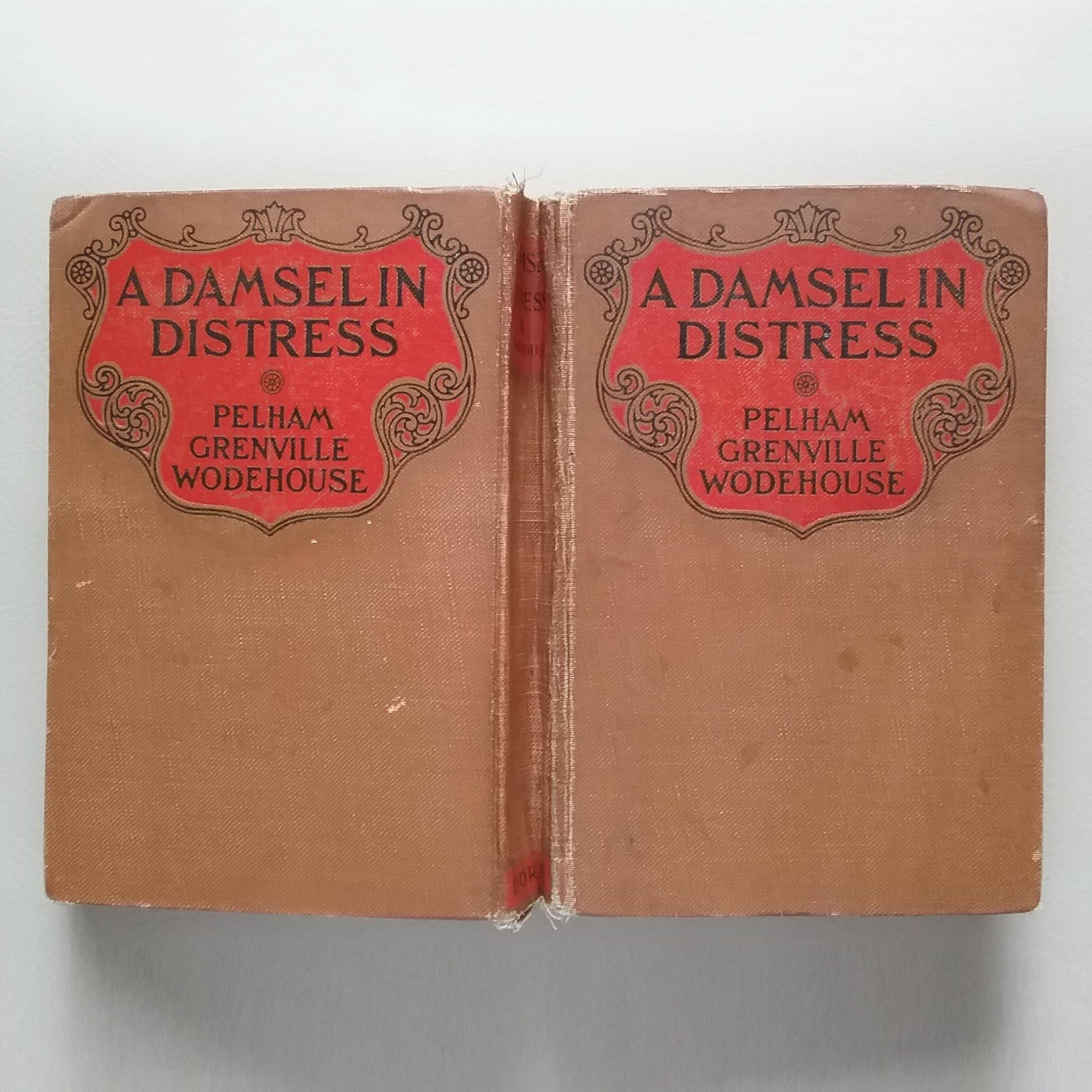 A Damsel in Distress 1st American Edition,
George H. Doran Company 1921
The P.G. Wodehouse Collection at Vanderbilt University has been inaugurated, with some 270 items—novels, story collections, magazines, sheet music, and more— and another 200 are slated for shipment, having been carefully looked over and vetted by the archival Jeeveses.
The mission of the PGW Collection is to offer the public access to a breadth and depth of Wodehousiana unavailable anywhere else in the United States. Scholars can study the comedic genius in depth. Musicians and theater impresarios can find resources for play revivals or period concerts. Avid Wodehouse readers will find a plethora of hard-to-find materials, as well as a jolly good time among jottings and knickknacks of the master.
The concept of the Collection unfolded in a conversation with Ken Clevenger and Bob Rains, in which Anita Avery speculated broadening the plan of finding a home for her "little stash" of Wodehouse materials, to include other TWS members.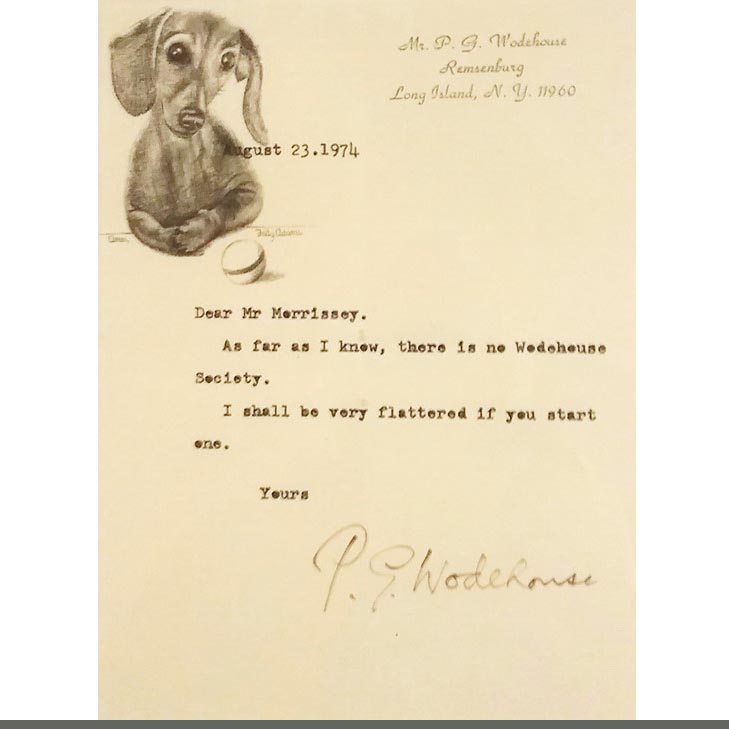 Letter from P. G. Wodehouse in response to query about a Wodehouse Society
Ken agreed to help her craft a mission statement and proposal for the Collection. Arthur Robinson helped vet the nascent PGW Collection, which was then substantially enhanced by the donation of much of his collection.
Tad Boehmer's hand-delivery of the proposal began a chain of events and contacts that would lead to Vanderbilt University.
The proposal was accepted and the initial core of the collection is housed in Vanderbilt University Library Special Collections and University Archive.
Anita, Arthur, fellow collectors and Vanderbilt Library eagerly await additional donations of materials. The goal is to acquire first editions (or earliest editions possible of rare works) of U.S. and U.K titles, as well as letters, journals, newsletters, music, playbills, ephemera and other formats.
Whether you have a few items or a house-full, please take a look at the online database and consider giving one or more of them a good, permanent home at Vanderbilt. If it has a Wodehouse connection, ask Anita about donating it.